Stuart Rose arranges guided walks round Laxton to suit all needs. Most are personally arranged by parties with particular interests.

You are welcome to email or phone Stuart at any time to arrange your private walk or talk .

Walkers are advised to bring outer clothing suitable for the weather on the day. There is no shelter once the walk leaves the village. Walks are almost entirely over tracks and farm land which may be muddy or rough. Please ensure you wear sturdy footwear suitable for walking off road. All walks are free of charge.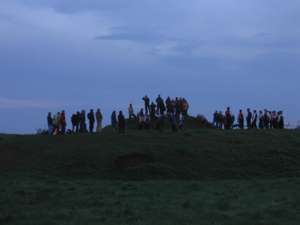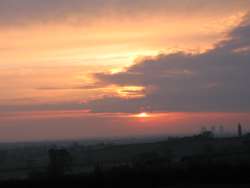 A sunrise which rewarded early risers at Laxton Castle for the May Day walk.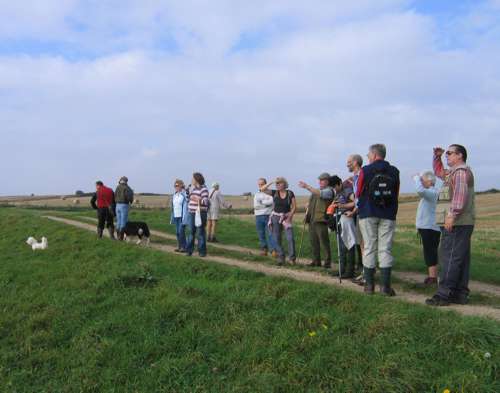 Learning about the strips and sykes
in West Field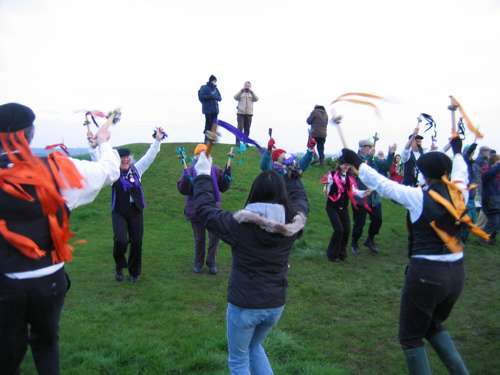 Rattlejag Morris dancing at Laxton Castle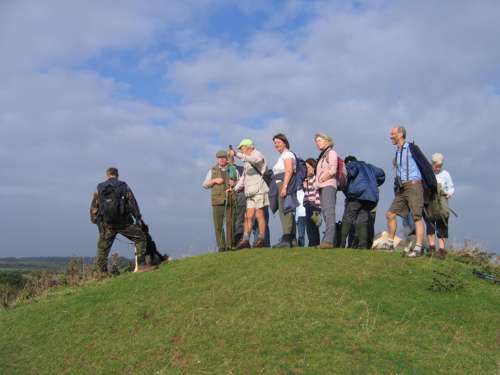 A walking group on the Laxton castle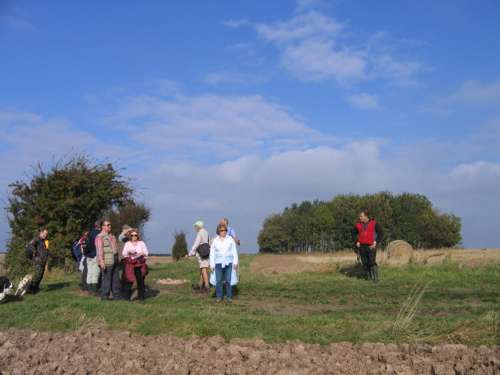 A group of walkers by the Mill Stand