A bespoke weathervane makes a very personal gift for that special occasion. Stuart Rose's hand made weathervanes are made to give years of trouble free service and pleasure. The intricate scroll work is easily visible from the ground and the motif decorating the arrow can be designed to reflect a special interest, a house name, a pet etc. The only limit is your imagination!
Weathervanes are made in a range of sizes to enable you to chose one which will appear in proportion when in place. A huge weathervane on a small stable would look as out of place as a tiny one on a three storey house.
Mass produced weathervanes do not take account of your preferred position for the piece. Different sites require different mounting brackets. With a hand made, bespoke item the mount is made to provide the best fixing in the location best suited to your property.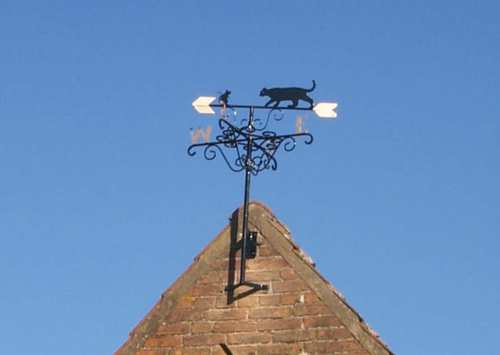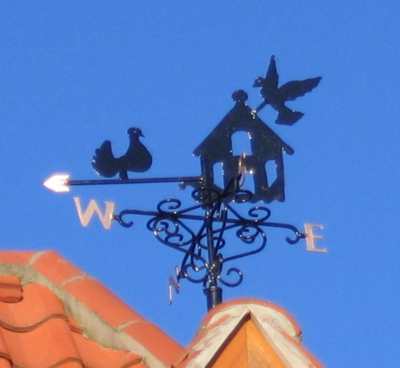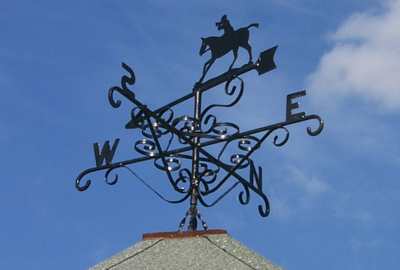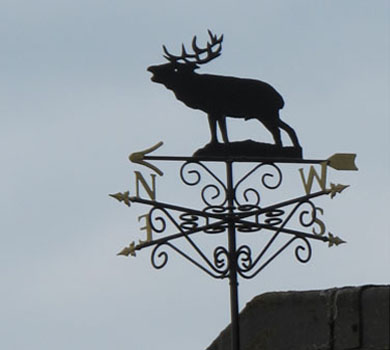 Gates can be made to suit your home and to reflect the name of the house or occupants, your interests or simply a favourite flower or animal.
You may have other items in mind, in which case please call and discuss them. The choice is yours when you commission an individually designed and crafted piece from Stuart Rose.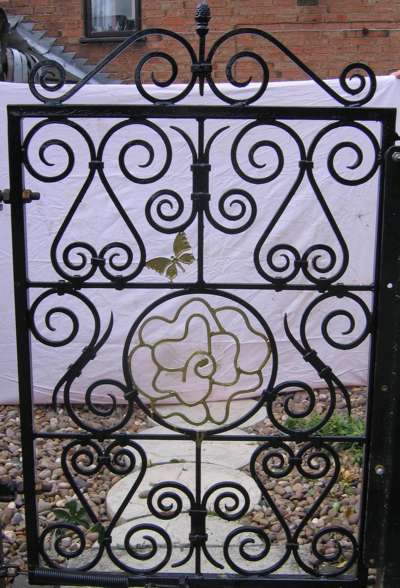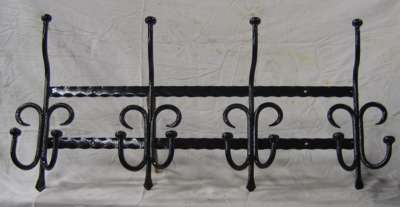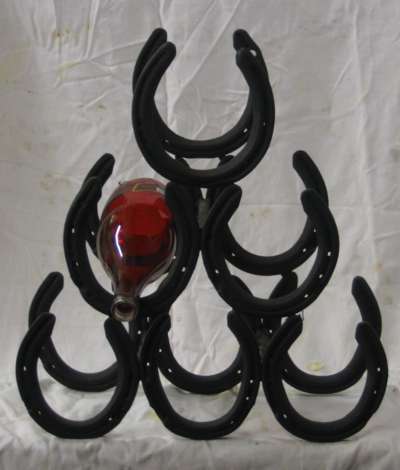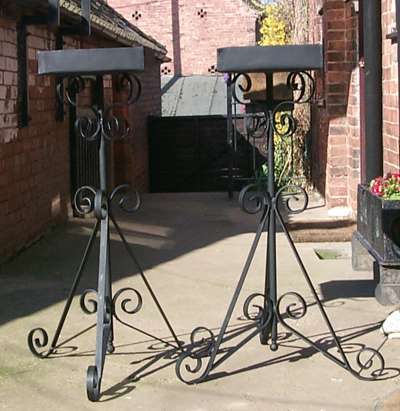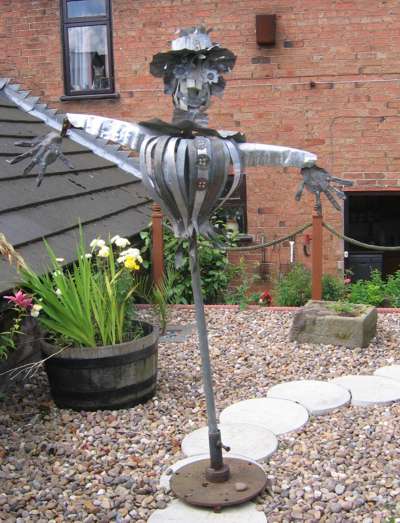 Please call to discuss your ideas and create something distinctive for your home or that of a special friend.
If you have ideas for ornamental ironwork, such as decorative curtain poles, gates, etc. Stuart will be happy to discuss them with you.
A kitchen featuring matching
curtain poles and door handles

A bedroom featuring an
ornamental headboard rail