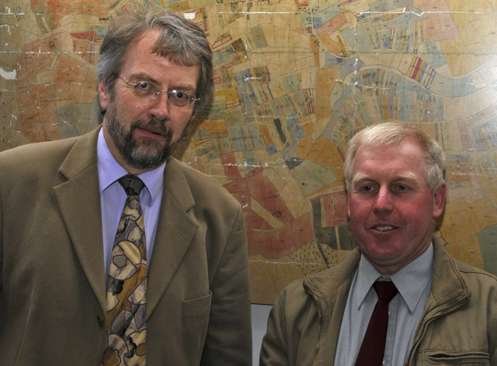 Laxton was the subject of an exhibition by the University of Nottingham's Manuscripts and Special Collections Department between April and August 2009. The exhibition included three lunch time talks, one of which was given by Stuart Rose.
Slides from the talks and audio recordings of two of them plus a video podcast of the event are available as part of the on line version of the exhibition. Click here to view the exhibition.
Click here to view the University's Laxton Learning Resource on line.
Stuart Rose and Prof. John Beckett at the official opening of the Laxton Exhibition
Photo: Manuscripts & Special Collections, Nottingham University